Connect Your Live Stream With Shabad OS

Learn how to sync gurbani with a live stream.
Copy the Overlay URL for Shabad OS

You can use the Overlay URL to display gurbani captions.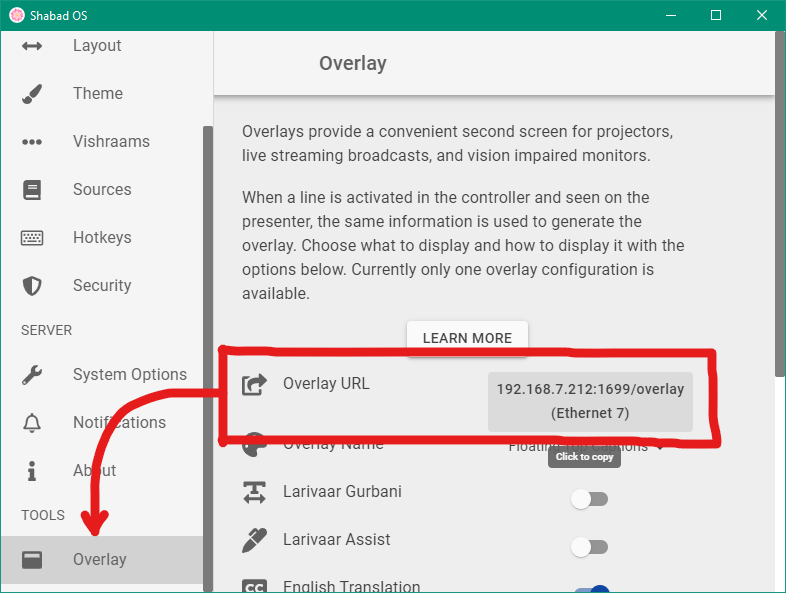 Open the Shabad OS app on a computer
Use the cog/gear icon in the Controller to open Settings
Go to Overlay, then click the Overlay URL
Note: If there is no Overlay URL in Shabad OS settings, please read about URL Endpoints.
Add a browser to the live stream
In the live stream software, find the size/resolution of the video stream.
Add a browser to the active scene, layer, etc.
Use the Overlay URL from Shabad OS to fill in the URL Address.
Note: If the browser is not sized to match the live stream's resolution correctly, it may result in blurry text.
Related